TB6560 3A stepper motor driver
$8.15 Price Alert
2% Off New User Allowance
Refer & earn 10% off any order
30 days refund or replacement
Pay securely with:
TB65603A stepper motor driver
Description:
This product has been fully tested and has been applied to engraving machines, placement machines and other equipment. The quality is guaranteed and can be used with confidence.
This module does not have any protection circuit, so you must be very careful when using it, otherwise the chip will burn out easily. The chip is not covered by the warranty.
Working voltage DC 10V-35V. It is recommended to use switching power supply DC24V for power supply
6N137 high-speed light beam is used to ensure high speed without losing steps
Toshiba TB6560AHQ brand new original chip, with low-voltage shutdown, over-temperature shutdown and over-current protection circuits to ensure optimal performance
The rated maximum output is: ± 3A, with a peak of 3.5A
Suitable for two-phase / four-phase / four-wire / six-wire stepper motors within 42, 57 steps and 3A, not suitable for step motors over 3A
Automatic half flow function
Subdivision: full step, half step, 1/8 step, 1/16 step, maximum 16 subdivisions.
Volume: width 50 * length 75 * height 35 (MM)
Weight: 0.06Kg
Features in similar products:
1. The current level is adjustable one by one to meet your various application needs.
2. Automatic half-flow adjustable.
3. 6N137 high-speed light beam is used to ensure high speed without losing steps.
4, plate printing settings instructions, you can operate without manuals.
5, using thick and dense tooth radiator, good heat dissipation.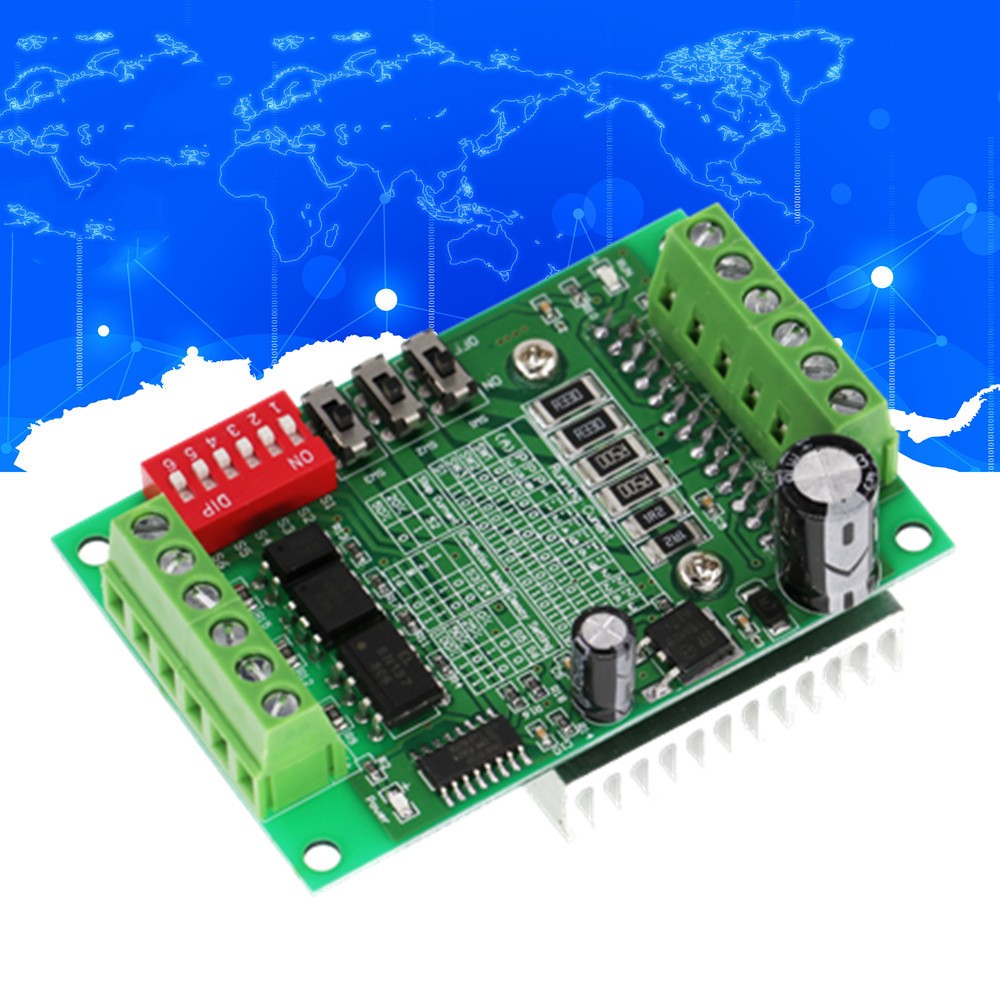 | | |
| --- | --- |
| Weight | 0.06 kg |
| color | TB6560 |
| size | TB6560 |
Only logged in customers who have purchased this product may leave a review.
Q & A
There are no questions yet